[vc_row][vc_column][vc_custom_heading text="International Day of The Bible" font_container="tag:h1|text_align:left|color:%2358acfa" google_fonts="font_family:Lato%3A100%2C100italic%2C300%2C300italic%2Cregular%2Citalic%2C700%2C700italic%2C900%2C900italic|font_style:300%20light%20regular%3A300%3Anormal"][vc_separator style="double"][vc_column_text]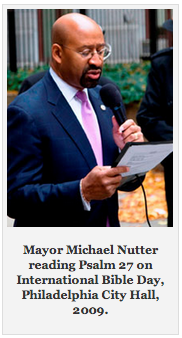 International Day of the Bible- This year, IDOB is on Sunday November 12th. Aside from asking you to join us for a powerful worldwide social media event using the hashtag #biblecelebration, we are asking pastors across the globe to preach on the greatness and blessing of God's Word at church that day. Millions around the world participated in the IDOB social media event last year including the famous French art museum the Louvre. We hope that millions more of Bible loving people will join us this year to proclaim their thankfulness for the Bible using photos, videos, audio and words. Ask your pastors to join us in our celebration on November 12th by preaching about the Bible. Join us in getting the word out to the whole world.
Let us all exalt His Word together!
Have a favorite Psalm? Or, a special passage that has helped you through tough times? Want to share with the world how much the Bible means in your life? Or ask Him to bless your nation?
On Sunday, Nov. 12 at noon local time―in public or online―people of all ages are being invited to participate in International Day of the Bible by taking pause for a few minutes to read or even sing Scripture or otherwise creatively express their love of The Good Book.
The event is being sponsored by The National Bible Association. Organizations like The American Bible Society, YouVersion, Bible Gateway, Scripture Union, and Bibles for the World are encouraging participation within their own communities.
"We're thrilled with the reception to the launch of International Day of the Bible so far and are encouraging everyone from faith groups to performing artists as well as business, sports, community and religious leaders to participate and share their appreciation via social media or in public at noon in their local time zones," said Richard Glickstein, President of the National Bible Association. "Honoring God's Word and asking Him to bless our nations and bring peace to the world is particularly apt in this period of great turmoil," he added.
Glickstein said one could simply read a favorite passage with family, friends, co-workers and schoolmates, but participation can go beyond just Bible reading. He suggested coming up with something creative, such as breaking into a flash mob, singing and dancing Scripture, painting or drawing a picture with a few lines of verse, or capturing God's creations in photos, selfies included, and sharing them along with a beloved Psalm.
Some groups are already planning to tape their activities in advance to share on social media at noon in their local time zones on Nov. 12th, 2017.
Use the hashtag #BibleCelebration for posting online comments, videos, photos and creative expressions. For more, go to Facebook, Twitter, Instagram (@IntlDayofBible) and www.internationaldayofthebible.com.
About The National Bible Association
The National Bible Association, based in New York City, is a nonprofit, educational association of business leaders operating in the public square. Since 1940, the Association has focused exclusively on encouraging Bible reading in every sector of society regardless of religious or political distinction. For more, visit nationalbible.org.
International Day of the Bible – Sunday, Nov. 12 at 12-noon local time
Hashtag: #BibleCelebration
Twitter: https://twitter.com/IntlDayofBible
Facebook: https://www.facebook.com/internationaldayofthebible
Instagram: @IntlDayofBible
Website: www.internationaldayofthebible.org [/vc_column_text][/vc_column][/vc_row][vc_row][vc_column width="1/6″][/vc_column][vc_column width="4/6″][vc_single_image image="2115″ img_size="full" add_caption="yes"][vc_single_image image="2116″ img_size="full" add_caption="yes"][vc_single_image image="2117″ img_size="full" add_caption="yes"][/vc_column][vc_column width="1/6″][/vc_column][/vc_row]