AMONG OUR MANY PROGRAMS THAT NEED YOUR SUPPORT ARE:
2020 International Day of the Bible
Join us and others around the world, as we celebrate the Bible and participate with us as we honor the scriptures through the International Day of the Bible on Sunday November 29th, 2020.
Our partners for this global event are: Bible Gateway, YouVersion, The American Bible Society, Museum of the Bible, and Scripture Union.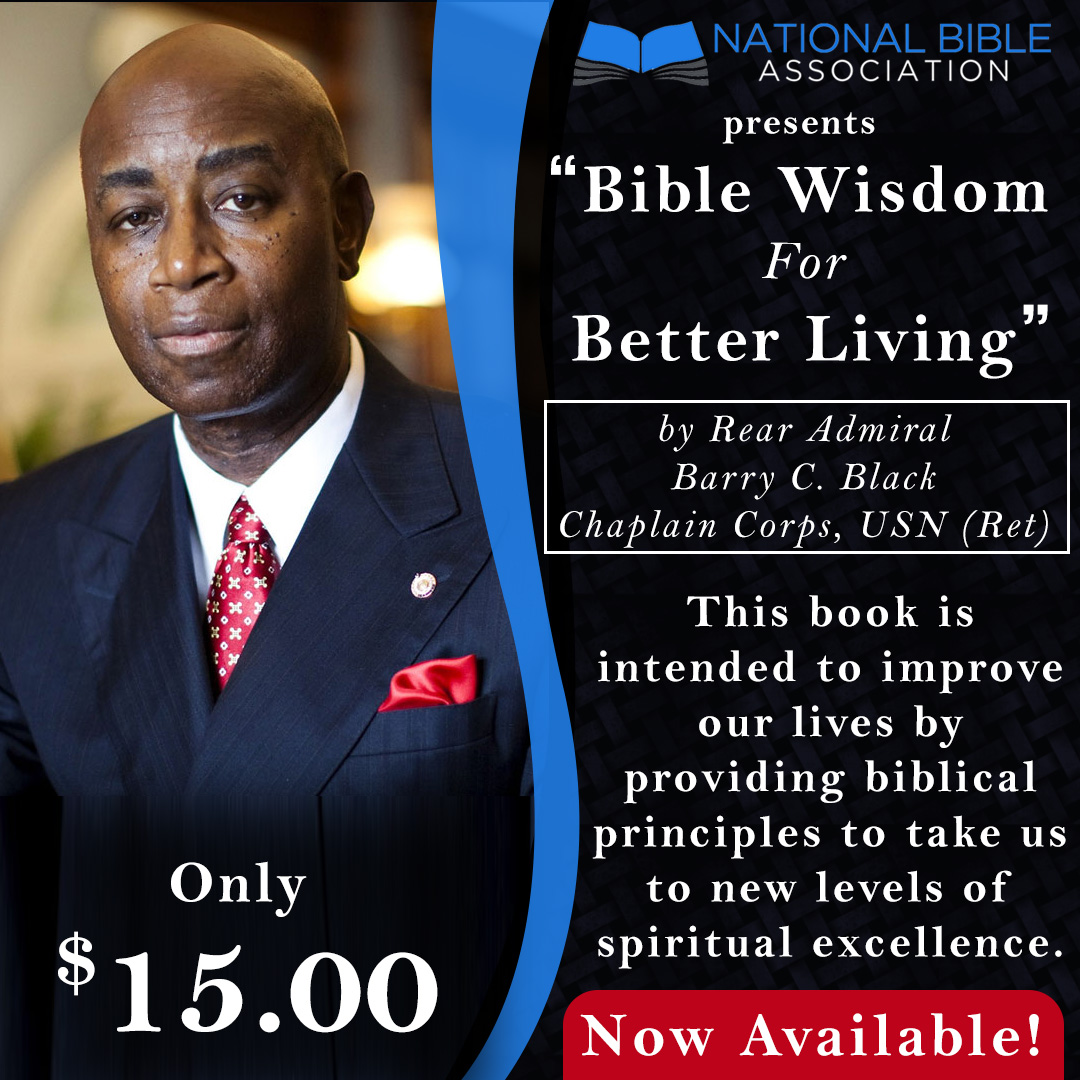 We Proudly Presents the New Book 'Bible Wisdom For Better Living' by Rear Admiral Barry C. Black (ret)
ABOUT THE BOOK
This book is intended to improve our lives by providing biblical principles to take us to new levels of spiritual excellence. It will enable us to experience the reality described by the psalmist in Psalm 119:99, "Yes, I have more insight than my teachers, for I am always thinking of your laws."
2021 Scholarships
High school seniors who will graduate in the spring and plan to continue their education after graduation are invited to submit written essays of between 500 – 1000 words to National Bible Association for consideration.
We want to know how the events of this current year, with the eruption of the Covid-19 pandemic, as well as unprecedented racial, economic, political and social upheaval, have affected high school seniors and if/how, the Bible has guided you through these events.
Please email to contact@nationalbible.org
Please Join Our Monthly Newsletter by Sending Us Your Email Below!
[contact-form-7 404 "Not Found"]