AMONG OUR MANY PROGRAMS THAT NEED YOUR SUPPORT ARE:
National Bible Week
National Bible Week, which includes The International Day of the Bible, a yearly event which occurs on the first Sunday of National Bible Week which this year is November 24th to the 30th, and is a world wide Bible celebration that has just ended. This year the social media outreach was over 40 million people. Our partners for this global event are: Bible Gateway, YouVersion, The American Bible Society, Museum of the Bible, the US Catholic Council of Bishops, and Scripture Union.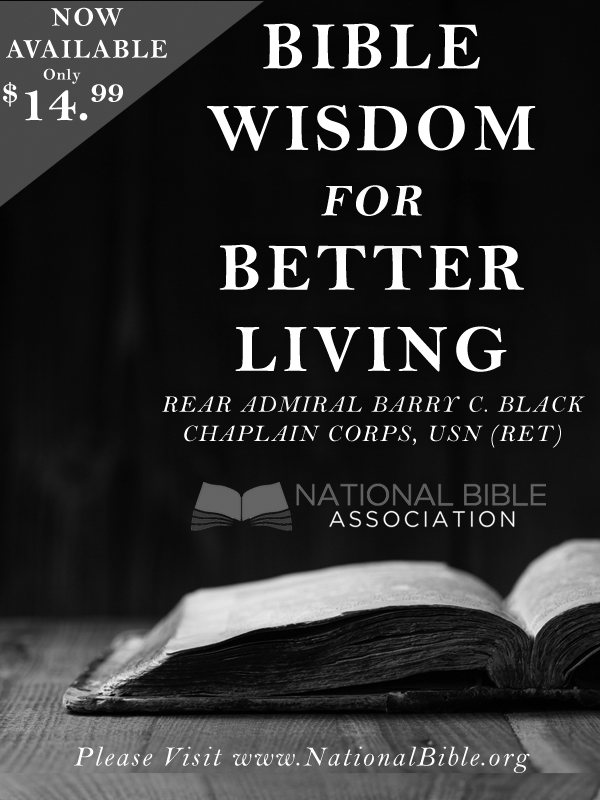 Bible Wisdom for Better Living
We Proudly Presents the New Book 'Bible Wisdom For Better Living' by Rear Admiral Barry C. Black (ret)
ABOUT THE BOOK
This book is intended to improve our lives by providing biblical principles to take us to new levels of spiritual excellence. It will enable us to experience the reality described by the psalmist in Psalm 119:99, "Yes, I have more insight than my teachers, for I am always thinking of your laws."
Please Join Our Monthly Newsletter by Sending Us Your Email Below!
[contact-form-7 404 "Not Found"]